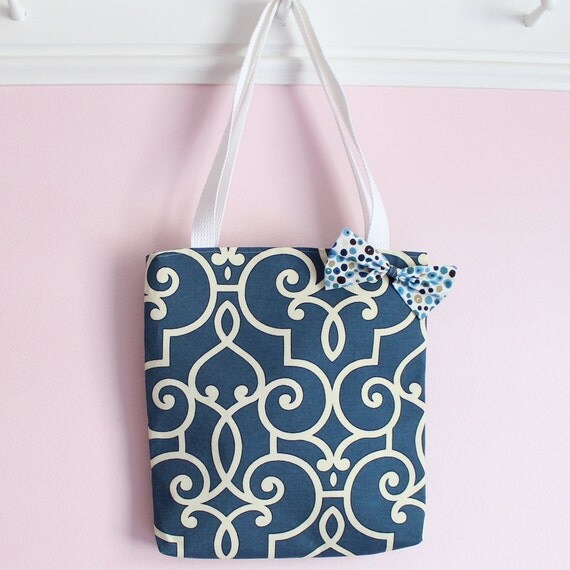 Hi Annie, please tell us more about your lovely shop, PinkInMind.
Pink in Mind is a Custom Handmade Sewing and Crafting Studio specializing in Sailor Knot Bracelets, Clutch Purses, Beach Glass Rings, Beach Glass Necklaces, Glitter Necklaces, Messenger Bags, Tote Bags, Zipper Purses, and Custom Wedding Purses. At Pink In Mind you will find totes and cute rings that are fun to use and wear. The young at heart will find these items creative, cute, and enjoyable. Most of the items in my shop include a "touch of pink," whether it's an entire purse, or a little flower! You will find messenger bags, clutch purses, iPod cases, button rings, necklaces, and more, all made with the best materials and fine craftsmanship! Enjoy Pink In Mind!

What inspired you to start your shop on Etsy?
I have always loved sewing growing up! I was constantly creating and making little things of all kinds. As I began to do craft shows and create for friends and family, my skills improved. I was encouraged by my mother (a fellow Etsy shop owner) to open an Etsy shop when I was thirteen. I loved the idea of creating for other people all over the world. I also loved the idea that I had my own little business doing something I loved.

What design of book bags do you sell in your shop?
My design of book bags also function as tote bags! They are totes that you can easily sling on your shoulder. What is so great about this tote bag is that it is stylish and makes a perfect purse, while fitting all your necessities! This purse is SO versatile. It has the style of a normal purse, with the size that carries everything! They are about 12 x 13 1/2 inches with several 25 inch straps.

How long have you been sewing?
I have been sewing for as long as I can remember, for I grew up with a sewing machine by my side. My mom is a seamstress and always encouraged me to sew when I was bored. I started off sewing little purses, doll clothes, and other tiny accessories. Slowly I would move up to skirts, dresses, and purses! I have been sewing for at least eight years and always love to look at the first things I used to sew, such as doll clothes, and then look at my creations today, like my prom dresses!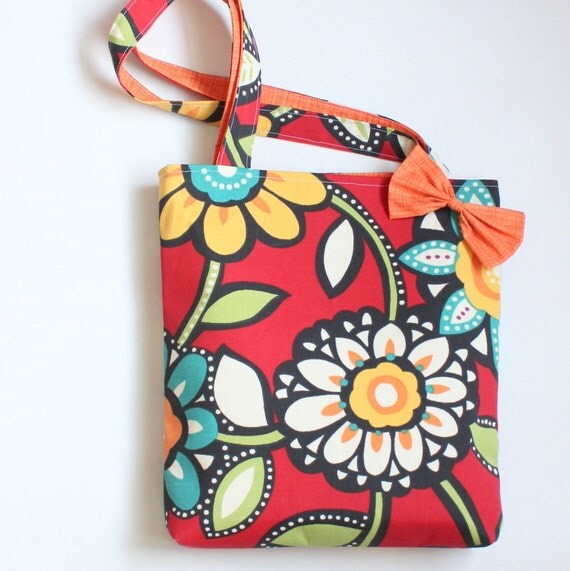 When you make your book bags what types of materials do you like to use best?
With the book bags I make, I love to use a linen blend fabric. I enjoy using this because it gives a fashionable feel to the bag, while remaining practical. They are all also interfaced to add the durability necessary for books and laptops!

What would you say is your favorite part of making book bags to sell on Etsy?
My favorite part about making these tote book bags is the practicality they provide! You can make these into book bags or adorable purses. They size is big enough to fit several books but small enough to not feel like your lugging around a huge purse.


Other than book bags, what are some of your favorite items you have made to sell in your shop?
Some other favorite items I LOVE to sell on my shop are my sailor knot bracelets and my beach glass necklaces. They are so loveable because of the every day nautical feel you receive when wearing them. The style and colors are endless. The simplistic design of the sailor knot bracelets create an elegant look for every girl. And the greatest part of the beach glass necklaces are the fact that they are 100% authentic Lake Erie beach glass. No beach glass in a bottle necklace is the same!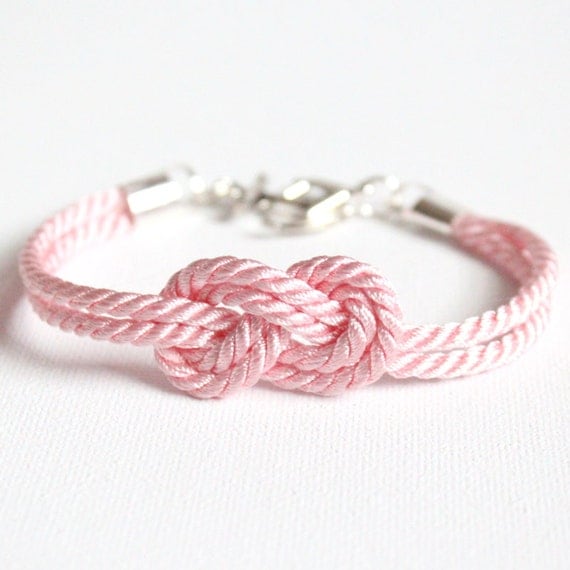 Thank you for taking the time to do a interview Annie, do you have any final thoughts or up coming new items you might want to tell everyone about?
I am a 18 year old artist who loves to sew, paint, draw, and craft. I love going outdoors, being with family, listening to music, and the color pink! I started sewing when I was 11 and haven't stopped since! I sew for fun, for friends and family, for service projects, and for my business! I love creating, for I have designed and sewn three formal dresses for prom and homecoming. I am attending school for fashion merchandising currently, hoping to continue my love of creating with business.Many items in my shop have a little splash of pink. Whether it's a flower or polka dot, or the entire item, there is always a little "pink in mind." Thank you to everyone that has supported Pink In Mind Designs!