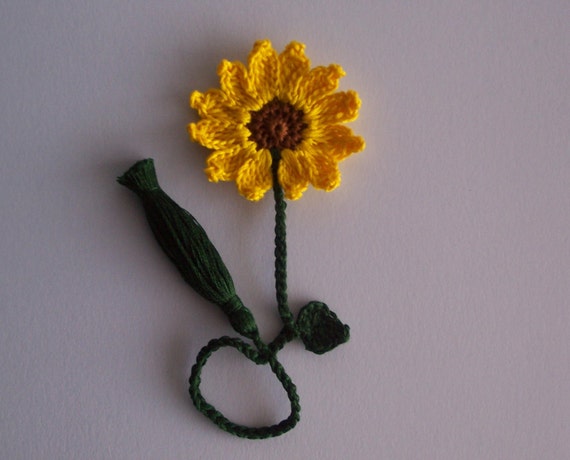 Hi Maxine, please tell us more about your lovely shop, ANewWintersGift. What types of items can people find in your shop?
Hi LeAnne, people can find crochet items including bookmarks, washcloths, doilies, centerpieces, wedding canopies, clothing, and rugs in my shop. I also accept requests for custom orders.

What inspired you to start your shop on Etsy?
I believe that G_d, the Love, Beauty and Kindness that I see in People, Nature and in the World inspired me along with the desire to share crochet items with others.

What types of bookmarks do you sell in your shop? How are they made?
I sell handmade crochet bookmarks in my shop. The bookmarks range in pattern and colors. All items are handmade using new materials.

How long have you been Crocheting?
I have been crocheting for more than 20 years.

What type of material do you use when making your bookmarks?
I use cotton yarn to make the Bookmarks.

If you had to pick your favorite bookmark design you have made, which bookmark would it be?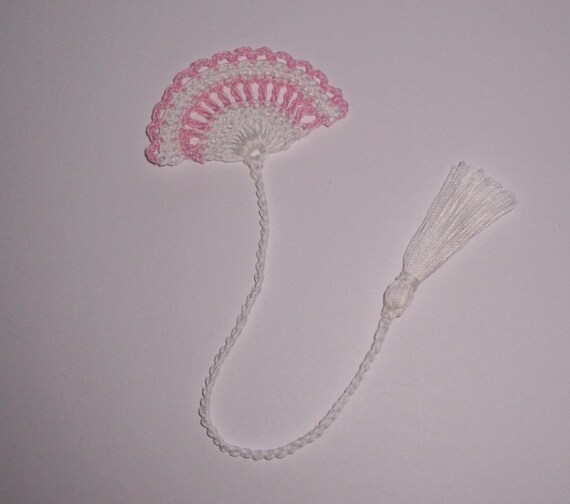 My favorite Bookmark is the pink and white Fan with the white tail and tassel.

What would you say is your favorite part of making bookmarks and other items to sell on Etsy?
My favorite part of making Bookmarks and other items is coming up with new designs for others to enjoy.

Other than bookmarks, what are some of your favorite items you have made to sell in your shop?
Recently I made a Wedding Canopy for a client in Australia. The client said that it was perfect and that she loved it. That was my favorite item to make. I also enjoy making blankets, scarves and clothing.

Thank you for taking the time to do an interview Maxine, do you have any final thoughts or up coming specials you might want to tell everyone about?
Thank you LeAnne for interviewing me about my shop A New Winter's Gift on Etsy www.etsy.com/shop/ANewWintersGift I wish to bring some good, positive things and beauty to people through the items that I crochet. I try to translate the beauty that I see in the world into the items.
Suggestions and comments regarding the shop and the items are always welcome.
I will be making some new gift items for the holidays, in some cases incorporating new elements with crochet and offering some discounts throughout the holiday season.
Bags, scarves, shawls and new bookmarks are coming soon.
Anyone who reads your blog may use coupon code NewGift for 20% off the purchase of items in my shop www.etsy.com/shop/ANewWintersGift. This coupon is good until

September 30, 2014

.
Love & Best Wishes to Everyone
Sincerely,
Maxine