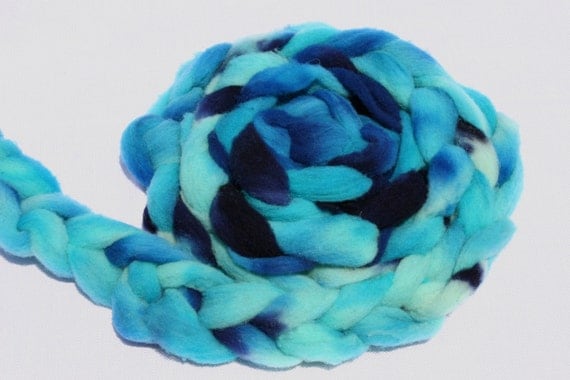 Hi Fawn, please tell us more about your lovely shop, Woolfun. What types of items can people find in your shop?
My shop has a variety of products from a rare heritage breed of sheep called Hog Island sheep.
There is roving both natural and dyed. I sell the roving in amounts for spinning and in smaller packs for needle felting.
There is also natural and dyed yarn. Lore hand spins and hand dyes the yarn here on our farm.
She also knits child and adult hats that she Ombre dyes.


What inspired you to start your shop on Etsy?
I got my first breeding group of 5 sheep about 7 years ago. It was the first time I had raised sheep and I quickly fell in love with their sweet temperament and easy care. When summer rolled around I got them sheared to help them stay cool and found myself with a bunch of wool. My life long friend Lore is an incredible crafts woman and she immediately took an interest in learning to dye and spin the wool. The next step was an Etsy shop.


Please tell us more about the Hog Island sheep breed. What kind of history do they have? What are the sheep like?
Hog Island sheep come from a barrier island call Hog Island off the coast of Virginia.
The first flock was established in the 1700's using local sheep of British origin. They lived there with people till the 1930's when a string of storms caused everyone to leave the island for the mainland. By 1945 all the people had left and taken most of their livestock with them. The sheep that remained would only see people once a year for shearing and tagging. In 1974 the Nature Conservancy bought the island and removed the last of the sheep or so they thought. Four years latter the Virginia Coast Reserve found a thriving flock showing how resilient these sheep are. That flock was removed in 1978.
They are still a very rare breed with less than 500 individuals alive today.
You can learn more about them on ALBC's website at
www.livestockconservancy.org/index.php/heritage/internal/hog-island
Because of their history of independence and isolation they are a very hardy breed. They are easy to care for needing very little worming and their feet stay healthy.
They are alert and stay in a tight flock but are not overly skittish.
I find them very intelligent and when bottle raised they love to cuddle and can even be taught to walk on a leash.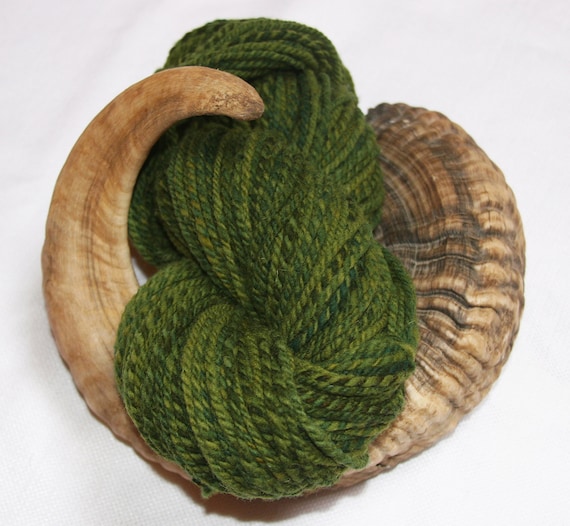 What type of projects can Hog Island sheep wool be used in?
Hog island wool is good for needle felting because it is a quick, tight felting wool that holds its shape very well.
It spins into a beautiful dense yarn having good stitch definition and it wears well.


What would you say is your favorite part of having a shop on Etsy?
I absolutely love this breed of sheep and feel they are special animals with a unique fiber that more people would enjoy knowing about. I really enjoy having an Etsy shop where I can share my passion with other like minded people.


Thank you for taking the time to do a interview Fawn, do you have any final thoughts or up coming new items you might want to tell everyone about?
We will be introducing hand painted scarves soon.
I hope you have enjoyed hearing about these super cool critters and their special fibers.
Thank you for your interest in my shop. Enjoy!